06-03-2014, 05:05 PM (This post was last modified: 06-03-2014, 05:05 PM by Blue Ghost.)
Buying hardware for that new computer you want can be a daunting task.
So if this is you, don't worry. I have hundreds of years' experience with building PCs so I know what I'm talking about.
Blue's simple guide will help you build an awesome system without breaking the bank.
The Box
CPU: Intel Core i5 4440
From our friends at the
bluechip company
Intel, whose logo is also blue, we have the powerful Core line of processors.
This processor has, not 1, not 2, but
4
cores! with the latest state-of-the-art Haswell microarchitecture running at an insanely fast 3.1-3.3GHz clock speed. Includes features such as VTx, AVX2, EIST, AES-NI and plenty more cryptic acronyms and buzzwords to keep upper level management (or your mom) happy. It is one of the fastest processors you can get today, and won't blow your budget.
Also comes in a nice blue box, so you know it can be trusted.
RAM: Corsair Vengeance 16GB DDR3 1600MHz
The RAM has the capacity to really pack a punch, and certainly looks the part as well.
Two
1600MHz sticks will allow a dual channel configuration boosting transfer rates beyond what a single stick could provide.
Don't know whether to use Chrome, Firefox or Internet Explorer because of RAM constraints? Well, why choose? With these, you could run all three
at the same time
!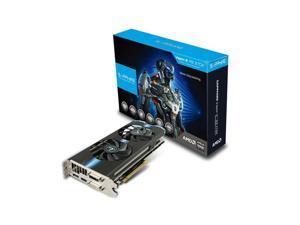 GPU: Sapphire VAPOR-X Radeon R9 270X OC
Despite its name, this is hardly vaporware.
We all know that graphics is important. Your primary feedback source from your computer are the graphics, so you need it to work well. Like seriously, you don't want your blues turning into greens, cause that would be
horrible
.
The R9 270X gives you plenty of bang for little buck, and won't run your PSU dry.
Plays
Displays all your games on High in High Definition (sorry, you have to do the playing here).
Motherboard: MSI B85M-G43
Well, it's a board you plug everything into. Move along...
SSD: Crucial m500 120GB
For blazingly fast system performance, you can't go past this gem. Not only does it come in a blue box, it packs plenty of performance to make you go blue in amazement. Launch anything in mere seconds. Life is short (and I should know) so don't waste your time waiting for the hourglass to disappear.
Hard disk: Western Digital Caviar Blue 1TB
Unfortunately, SSDs probably don't give you enough space to store everything that you may want to store*. So here we have the value conscious Caviar Blue, which is the perfect balance between space, speed, price, power usage, noise and sanity which most other drives of different colours seem to lack.
* Often space is quoted in bytes, which no-one understands, or sometimes in songs or movies. But in all seriousness, you'll want to know the storage size in terms of pornography because that's what's going to occupy most of the space. Unfortunately, as a ghost, I can't give much of a guideline on this - ghosts don't really have any need when you can just drift through walls undetected and see in the dark, but I can try to estimate. This 1TB drive will likely store enough porn to last you a lifetime, after which, you can just enjoy the afterlife like I do.
Optical: ASUS 12X Blu-ray Internal Drive
Even though blue rays are awesome, you won't get to see them in action.
Optical media is dying anyway, and unlike mortals, don't have any afterlife.
However, if you still happen to have a large collection, it's probably difficult to completely skip having an optical drive.
This Blu-ray drive, using the power of Blue, will support any optical disk format that you have or might get. And it does everything that you'd expect from an optical drive.
Case: Logisys Blue Clear Acrylic ATX Mid Tower
The first thing people will see when you show off your beast is the case. As we all know, first impressions count, so you definitely don't want to skimp here.
Well just look at that thing - it speaks for itself.
Add in some BLUE LEDs and it'll even give off a translucent blue glow in the dark - perfect for you mortals who want to try to be as cool as me.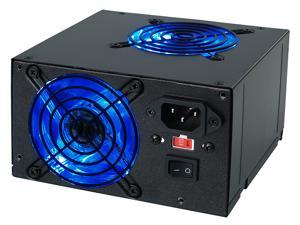 Power: Rosewill Stallion 500W
Many gamers will often overspec on the power supply, when there's really no need. This 500W beauty will supply enough power for all your every day needs.
continued in next post
---
Accessories
Mouse: R.A.T. Tournament Edition
To contro the beast of a machine, a mouse simply won't do - you need a RAT. This RAT allows full customisation of its size improving ergonomics as well as your ability to command.
Graded for tournament play, this certainly is as impressive as it looks.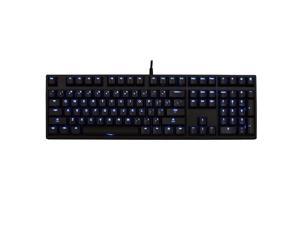 Keyboard: Ducky Mechanical with Cherry MX Blue
The blue glow will allow you to see what keys you're pressing in the dark, whilst allowing you mortals to have a faint blue aura around your hands.
Tactile and audible feedback means no more "did I press the key?" moments, whilst this mechanical keyboard will last a lot longer than standard rubber dome keyboards.
Monitor: Dell Ultrasharp IPS 24 inch
The Dell range of Ultrasharp monitors are deservedly famous for being top notch in quality. From the big multinational company which sports a simple blue logo, you know it's a name to be trusted.
The IPS panel is perfect for displaying a wide range of colours, from the deepest of blues to shades of blue that could blind you, these monitors can easily handle over 65 thousand different shades of blue. Not to mention that blues stay blue even over a wide viewing angle.
Colours Guide
So you may be wondering: why blue? For one, blue stands for value and performance, something you definitely want in a machine.
But for completionist's sake, I've compiled a list of the various colours you may find and what their intended target audience is. So if you fit in within these alternative categories, you may wish to seek products of these colours.
Green: environmentalists
Black: goths
Red: vampires
Yellow: environmentally concious vampires
Purple: vampires who try to be cool
Blue: cool people
Grey: a rather dull colour, and as such, you probably won't find many products of this variety, if any
If unsure, my recommendation would be on blue products, as they suit a wide audience.
Remember, you can always bet on Blue.